"Loryn's lessons are interesting, fun and most important full of encouragement and possibilities. I never would have imagined this, but I now consider myself a visual artist. That is transformative."
-John Gerdy, Founder and Director of Music for Everyone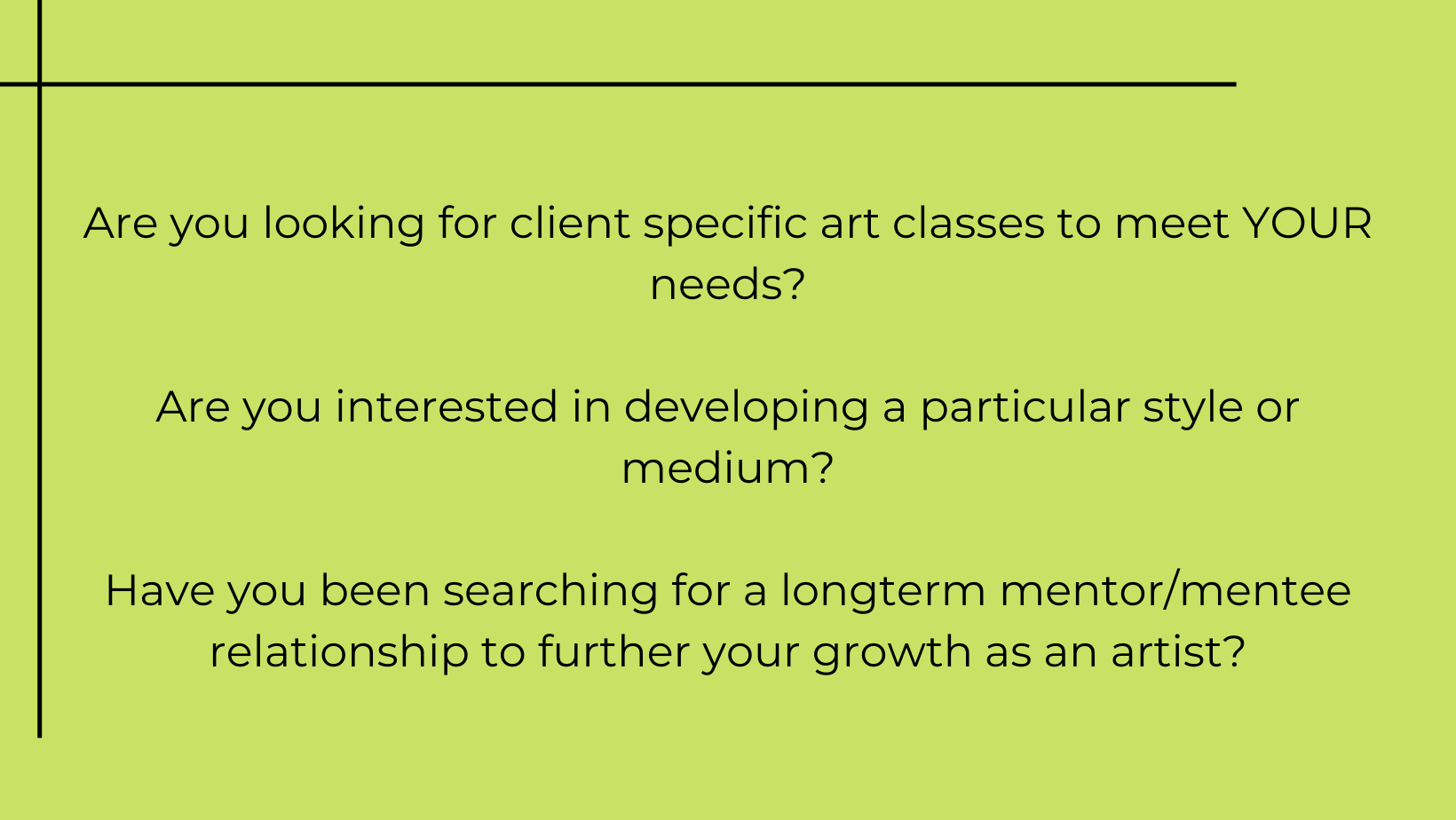 Loryn Spangler-Jones offers Private Classes for ages 6-96. Whether you are wanting to focus on a particular style or medium, develop and fine tune your technique, have never in your life picked up a paint brush, or simply want to cross something off your bucket list, Private Classes offer intimate one on one instruction. Spangler-Jones meets clients where they are regardless of previous experience and will create a curriculum based on individual client needs. Within a safe space you will learn to embrace your imperfections, color outside the lines and push yourself into brand new creative territory. All supplies are provided and classes are booked in 1 or 2 hour time blocks and held at LSJ Studios.
 "Emaly started taking lessons with Loryn in middle school.  As she grow and matured so did her art with Loryn.  Loryn invests herself in her students, she learns about their other interests, talents, and dreams so she is able to help her students expand their creativity and express themselves.  What started out as some art lessons with Loryn grew into a mentorship and friendship we will forever be grateful for."
-Kim Garrett, mom of Emaly
For more information or to schedule classes contact Loryn.